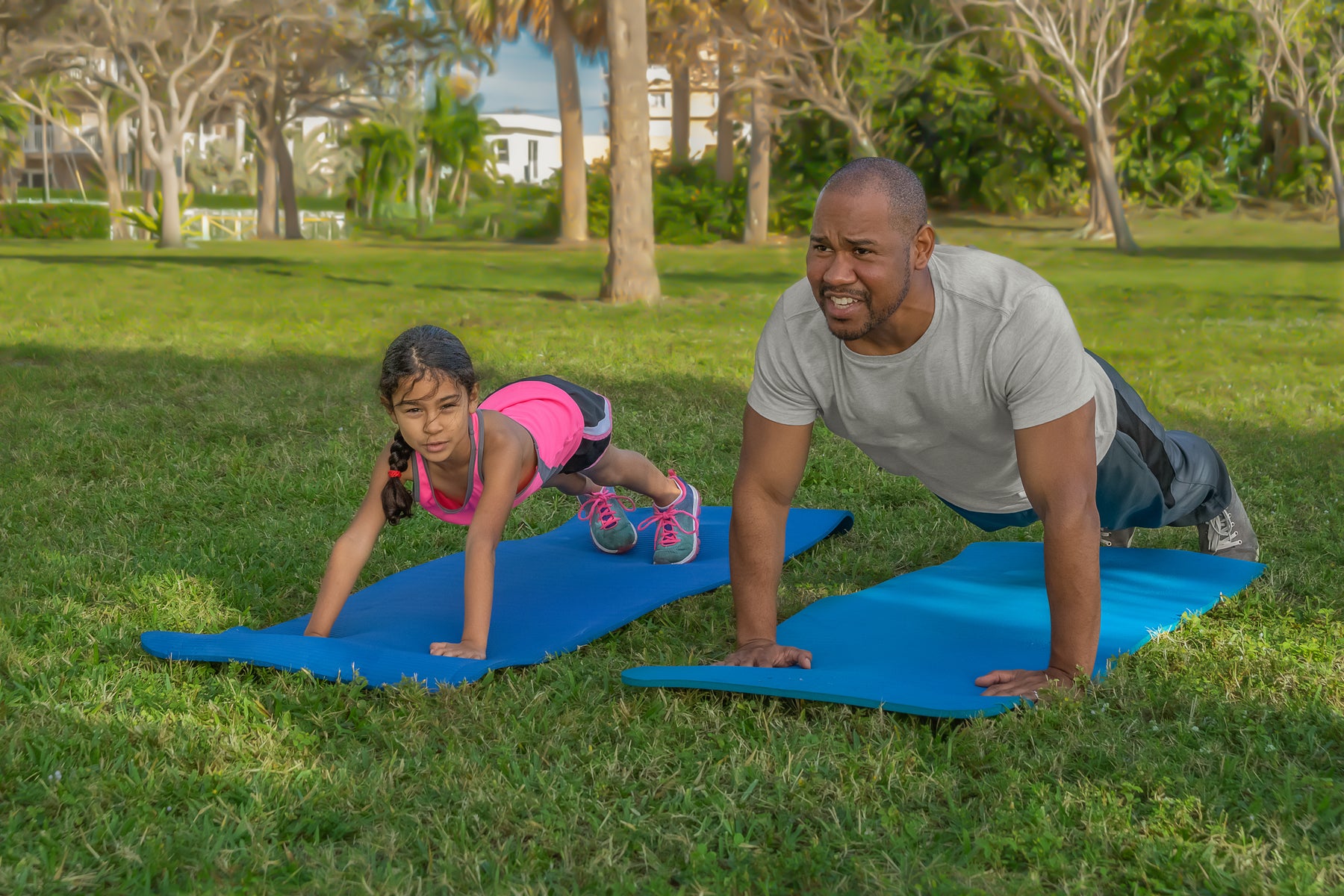 Father's Day Gift Guide for Fitness Junkies
By: Baylee Maust
The start of June means Father's Day is just around the corner! Whether you're celebrating a rockin' dad, brother, husband, or other stellar man in your life, you'll want to get him a gift that he not only will love but can use for years to come. And for dads that love all things sports and health, we've got the gift ideas for you.
For the Outdoors Man
For all the dads with a farmer's tan like no other, the GEO 1 Gallon Sports Bottle is a necessity. Whether your dad is an avid runner, extreme hiker, or prefers to do some light reading in the backyard garden, the GEO Sports Bottle is a perfect fit; it even comes in ten different colors!
This durable BPA-free plastic bottle holds one gallon of fresh water and comes with a sturdy stainless steel cap and convenient carrying handle. The raised surface pattern ensures a secure grip and the ability to easily track water intake, which is important for any outdoor lover. Now go tell your dad to even out those tan lines!
For the Health Enthusiast 
If your dad's kitchen is stocked with protein powders, nutrition bars, and other health foods, then treat your pops to a Brio 720 Three-Stage Water Cooler. Innovative filtration and a modern design fuse together to make hydrating an elegant and clean experience.
The Moderna 720 water cooler is equipped with powerful three-stage filtration that reduces common tap water contaminants such as, rust, lead, chlorine, and dirt. The cooler simply gets connected to a cold water line in your home and dispenses unlimited crisp filtered water whenever you please! Give the gift of healthy, clean water today.
For the Homebody
Your dad may be bummed that gyms are still closed due to COVID-19, so you can give him the best Father's Day gift ever by gifting him a nifty fridge filter for his home gym! The convenience of fresh filtered water will always be right at his fingertips. Our fridge filters are compatible with a variety of refrigerator models and last for up to six months!
Check out other home gym necessities that would make awesome Father's Day Gifts here!
Your dad deserves way more than a simple gift card for Father's Day. But finding perfect gift ideas that are unique for beloved dads out there can be tricky. This Father's Day gift guide has the perfect appliance that will look stylish, last for years, and become your pop's new favorite gift. Happy Father's Day from Organize!