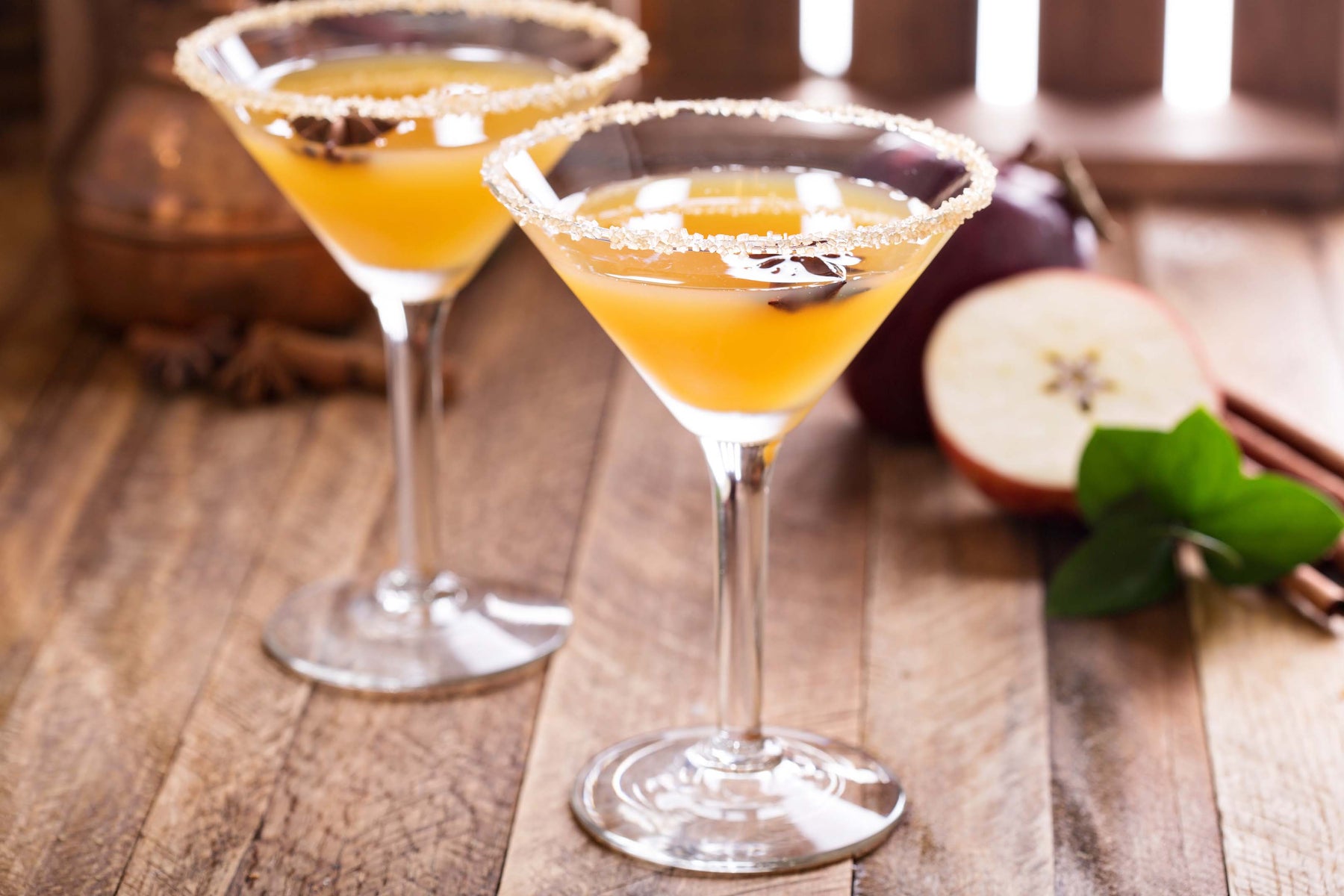 Fabulously Fizzy Mocktail Recipes to Try for Your Next Party
By Sheila Anthony
The holiday party season is fast approaching, and you're eager to host a shindig or two because, well, 2020. But keep in mind that not everyone enjoys alcoholic beverages. And even those who do might appreciate a refreshing, reviving, and adult-looking nonalcoholic cocktail at some point during the evening. Here are three easy-to-make recipes for mocktails that taste delicious, have a festive sparkling-water kick, and look like they were created for grownups.
Blueberry Shrub
(Makes 8 to 10 servings)
Inspired by drinking vinegars, this blueberry-based shrub (or syrup) adds a pleasantly tart twist to mocktails.
Note: Syrup should be made several weeks in advance to allow sufficient time for mellowing.
Ingredients
1 cup frozen (or fresh, if available) blueberries
1½ cups sugar
1 cup white wine vinegar
8–10 cups sparkling water
Fresh blueberries for garnish, if available
Extras
Saucepan
2 1-quart heatproof canning or mason jars
Measuring cups
Muddler or fork that comfortably reaches bottom of jar
Fine-mesh sieve
Tablespoon
Collins or similar-type tall glasses
Steps
Defrost blueberries and place in one of the jars.
In a saucepan over medium–high heat, combine sugar and vinegar and bring to boil, stirring until sugar is dissolved. Remove mixture from heat and pour into jar over blueberries. With a fork or muddler gently crush blueberries to release their flavor.
Let mixture cool, then seal jar and store in a cool, dark place for 4 days.
After 4 days, strain shrub through fine-mesh sieve into other jar. Cover and chill in refrigerator.
Check shrub every week until vinegar taste mellows to your preferred tartness.
To make mocktail
Measure 3 tablespoons (or more if a more flavorful taste is desired) into a tall glass and fill with sparkling water. Gently stir to combine. Add ice and garnish with 3 or 4 loose fresh blueberries or a blueberry spear.
Bonus points: Blueberry shrub can be made up to 6 months in advance. Just keep it chilled until needed. 
Chai and Star Anise Sidecar
(Makes 4 servings)
Refreshing lime juice tempers the sweetness of this surprisingly sophisticated mocktail.
 Ingredients
2 chai tea bags
½ cup sugar
½ cup fresh lime juice
1 cup boiling water
8–12 ounces sparkling water
4–8 whole star anise pods
Lemon twists for garnish, if desired
Sugar for garnishing glass rims, if desired
Extras
Heatproof bowl
Measuring cups
Pitcher
Martini or similar-type glasses
Plate for sugar
Steps
Combine tea bags and 1 cup boiling water in a small bowl. Cover and let sit for 8 to 10 minutes. Remove tea bags. Wait until they're cool enough to handle, then wring each one out to add tea back into the bowl. Discard tea bags.
Add sugar to bowl, stirring to dissolve. Let syrup cool completely, then refrigerate until use.
To make mocktail
Pour chai syrup and lime juice into a pitcher, stirring to combine. Wet rim of a martini glass, then dip in plate of sugar. Pour in 2 to 4 ounces of chai syrup. Top off with sparkling water. Garnish glass with one or two anise stars and a lemon twist.
Sparkling Pomegranate Sunrise
(Makes 10 to 12 servings)
Cinnamon sticks, ginger, and whole cloves infuse this tasty mocktail with warm, spicy notes. 
Ingredients
3 3-inch cinnamon sticks
1 4-inch piece of ginger, peeled and thinly sliced lengthwise
10 whole cloves
6 cups pomegranate juice
1/3 cup sugar
2 tablespoons fresh lemon or orange juice
Sparkling water
Orange or lemon twists
Extras
Saucepan
Heatproof measuring cup, bowl, or jar
Fine-mesh sieve
Shot glass or similar for measuring
Old-fashioned, brandy, or other similar glass
Steps
Place cinnamon sticks, ginger, cloves, pomegranate juice, lemon or orange juice, and sugar in medium saucepan and bring to boil. Lower heat and cook mixture at a low boil until it's reduced to 1½ cups, about 40 minutes.
Strain syrup through fine-mesh sieve into a heatproof measuring cup. Discard solids. Let syrup cool.
To make mocktail
Measure out 1 ounce of pomegranate syrup and pour into an ice-filled glass or brandy snifter. Top off with desired amount of sparkling water and gently stir to combine. Garnish with a lemon or orange twist.
Bonus points: Syrup can be made up to 10 days in advance. Keep chilled in an airtight container.
As the whirl of party season approaches, the Brio G20 Cooler can provide all your sparkling-water needs and more. Impeccably designed with a sleek, contemporary look, this point-of-use cooler not only dispenses room-temperature sparkling water on demand, but it also offers multiple water-dispensing solutions. In addition to endless sparkling water, you'll enjoy:
Hot, room temp, and cold water dispensing on demand
5-in-1 reverse osmosis filtration
A large, deep well that easily accommodates tall sports bottles and pitchers
A refrigerated lower unit that stores water flavorings and sodas
An intuitive LED display panel with touch-sensitive buttons
Kick off this party season with all the right ingredients. And have fun!