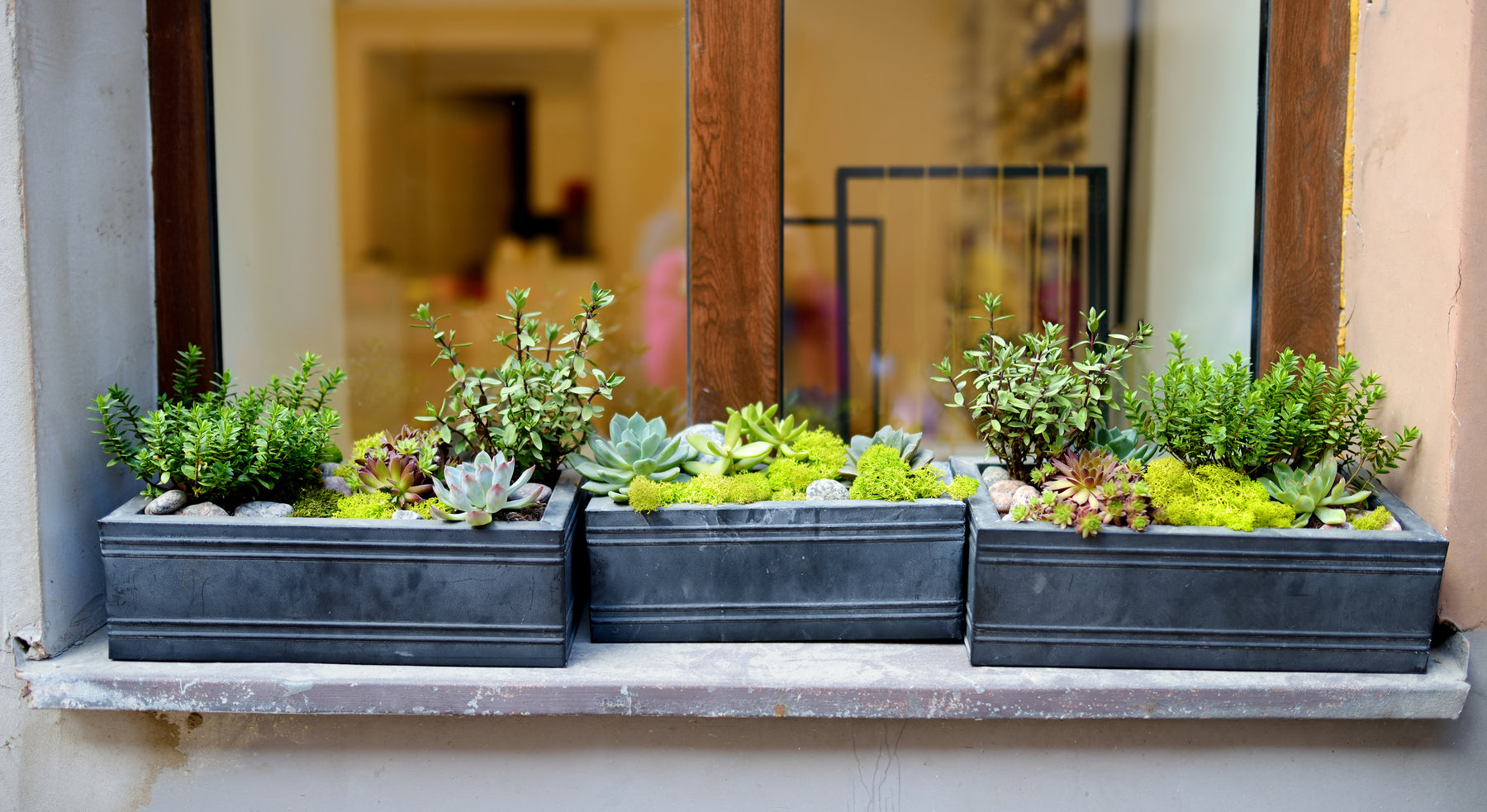 5 Home Projects to Do This Weekend
Boredom often creeps easily into our lives, especially now that we have to stay indoors to help fight the spread of COVID-19. Watching your favorite TV show or playing video games all day can get a little repetitive. But you can finish these small home-improvement activities in just a day, leaving your home with a fresh new feel.

After checking out these home improvement ideas, you won't want to leave your home!

Add Storage to Your Entryway

We all have those days where we struggle to find our shoes or misplace our keys right as we're ready to leave the house. If this sounds like you, then it's time to combine a little pizazz with organization! You can totally dress up the entryway in your home by adding a side table, bench, or nook to store all your on-the-go goods.

This small bench is perfect for storing shoes, coats, umbrellas, and any other items you'll need to grab at the last minute as you head out the door. If you don't have a storage closet in your home, this entryway DIY project is a great way to add a little bit more organization to your home and make it look great too! Add a cute floating shelf above your new bench for keys, sunglasses, and your wallet. You can often find small benches like these at thrift stores or other second-hand stores. Paint it or decorate it with pillows to have it match your unique style!

Hang Outdoor Lights

Whether you have a huge grassy backyard or a tiny, perched balcony, all outdoor spaces could use some love. If you're looking for a quick weekend project, just run to your nearest garden store and pick out some simple outdoor lights to transform your outdoor space!

This is a fantastic, simple renovation project because you can easily add cute lights to any size setting and change the entire mood of your home's exterior. Add your own twist by choosing sparkling lights, colored bulbs, or bright lanterns. The possibilities are endless when it comes to customizing your space, and most options are fairly affordable as well.
Add a Planter Box

Another easy home improvement project to do outdoors is to add some greenery. Plants (fake or alive) are a fun way to introduce a little bit of color and freshen up your outdoor space, no matter how big or small of an area you have to work with. You can also paint or spray paint a few pots with friends and make a cute yard display of potted greenery.

A cute wood planter sits nicely on any surface or can be attached as a window box so you can have beautiful flowers to look at from inside your home. Adding fresh flowers or green plants that fit your style and color scheme is a great way make your space feel more homey.

Create an Accent Wall

This home renovation project is for anyone who wants to put their creative abilities to the test. Bringing a new pop of color to your home doesn't mean you have to drop a whole bunch of money on paint supplies and a painting team to transform your home. In fact, you can totally do this project yourself or with a friend! It's a great activity that is perfect for a boring weekend at home.
Rather than painting one solid color for your accent wall, try to make a fun pattern for your new backsplash. This funky geometric style can be accomplished by making triangle shapes with painter's tape, painting the blank spots with your desired colors, and then peeling off the tape after the drying stage to reveal perfectly straight lines!

If you are not the owner of your house or are currently renting, you can still achieve a stunning accent wall look by putting up some of your favorite cherished photographs or artwork. This decorating option will save you loads of time, and you won't risk any painting mistakes! You can get secondhand frames from a thrift store and in just a few hours you'll have your own personal gallery wall right in your home.

Add Lights Under Kitchen Cabinets

You spend a lot of time in your kitchen, whether it's to unload groceries, prep meals, or just hang out. Regardless of its role, you want to make sure you have a kitchen you adore, but maybe you don't want an extensive project that will involve going to the hardware store to look for a new faucet or ripping apart your countertop.

A simple way to personalize your kitchen is by adding lights underneath your cabinets. Whether you choose classy warm lights or eccentric twinkling, color-changing ones, most LED light strands come with sticky adhesive already attached so that you can easily place them anywhere you desire. No nails or glue required!

This simple light fixture can be placed anywhere in your room, but they look best tucked underneath a fireplace mantel, kitchen cabinet, or countertop. That way you hide the strand and show off the neat glow in your new and improved kitchen.


Starting new home improvement projects doesn't have to mean a month-long renovation and demolition of your home. There are plenty of simple additions you can throw together quickly and efficiently that will still make you feel like you've created a brand-new space!

All these projects can be done whether you are a homeowner or not, so pick a lazy weekend at home and turn it into a productive one! As quarantine drags on, we're left more and more bored each day stuck inside our rooms, so your new home projects will keep you busy, boost your home's curb appeal, and make you fall in love with your space again.