‹
›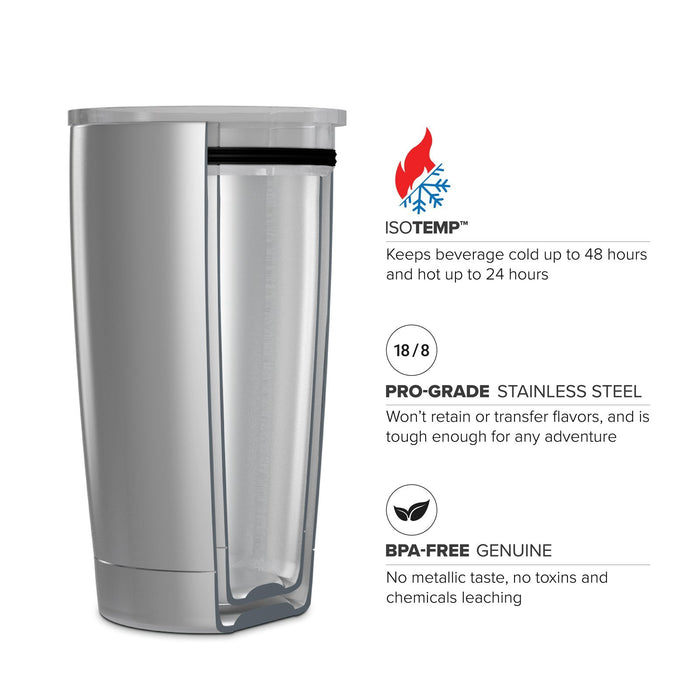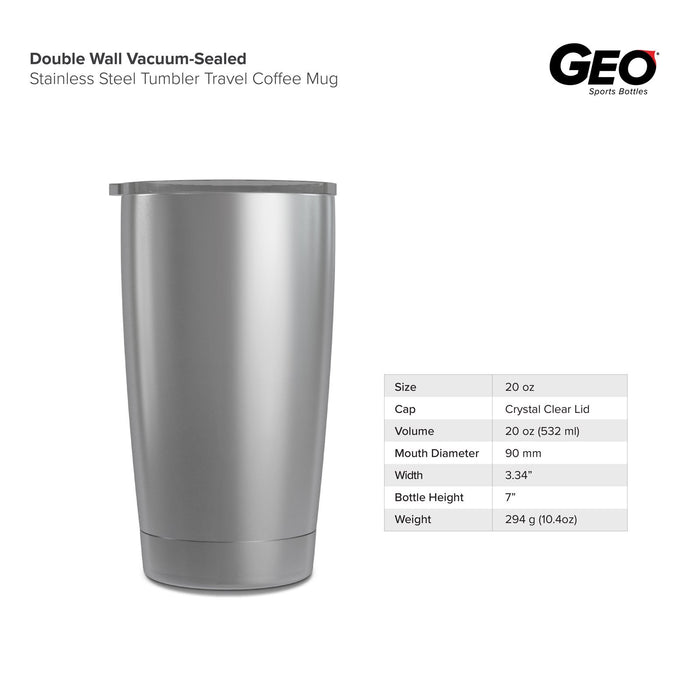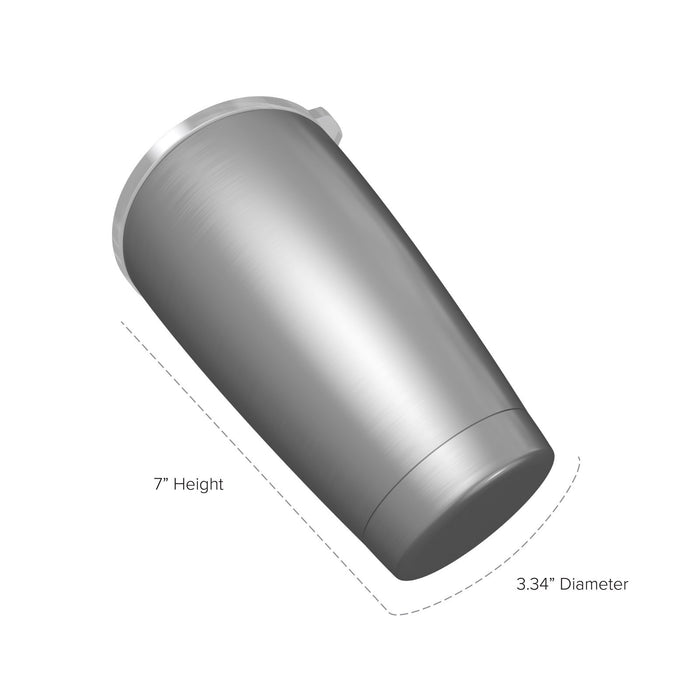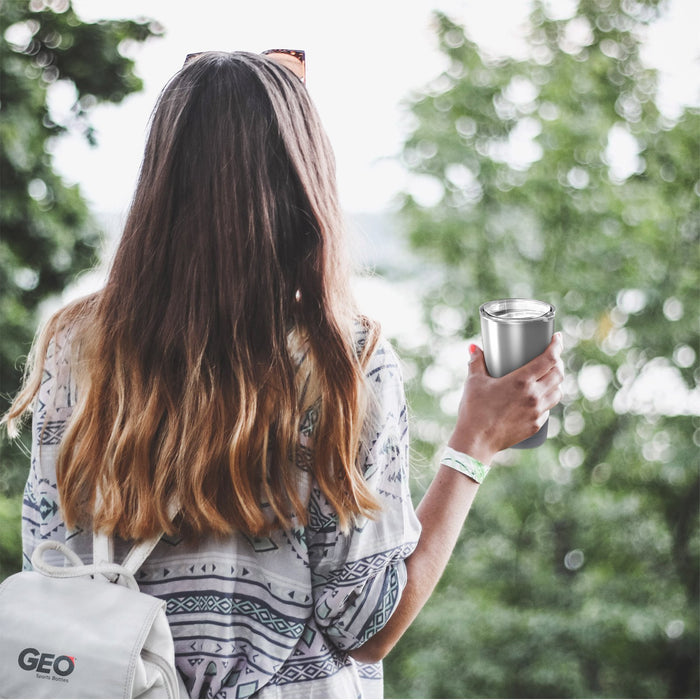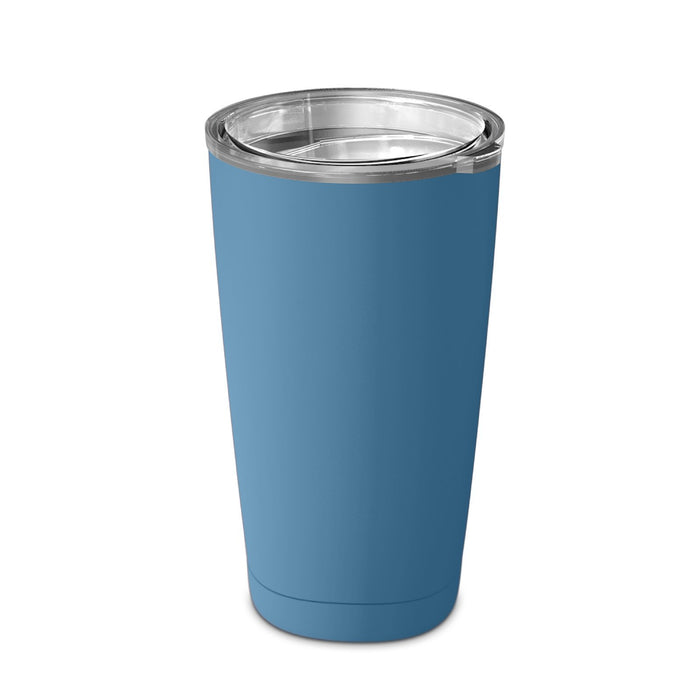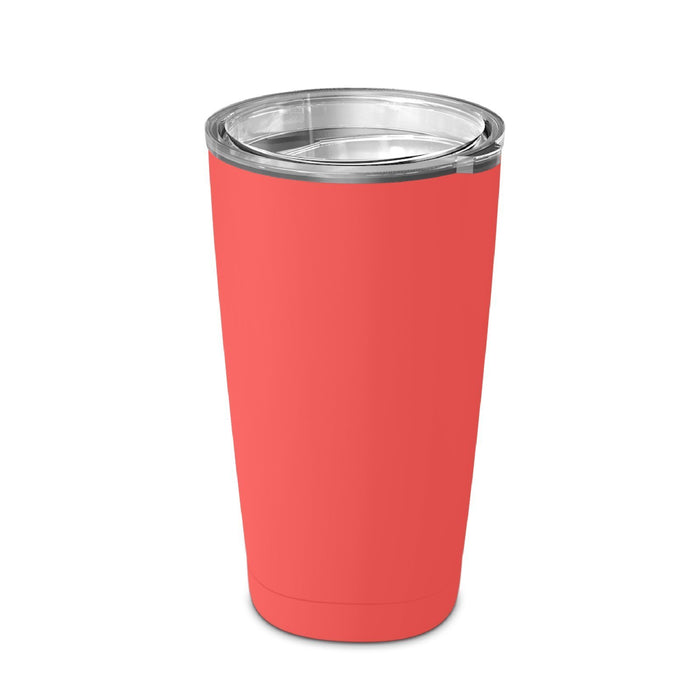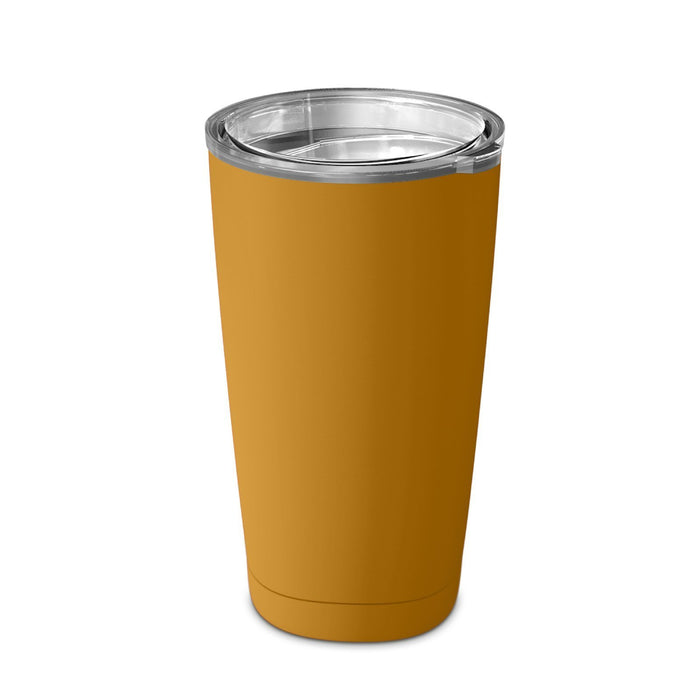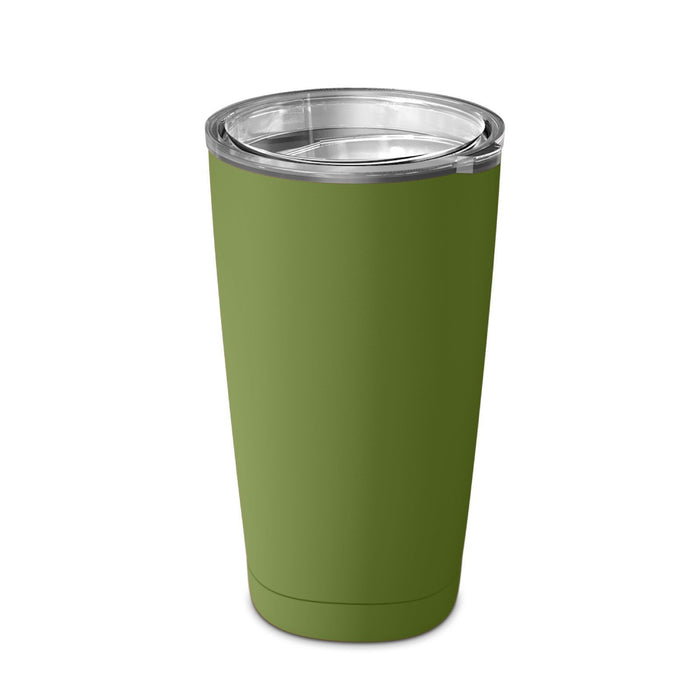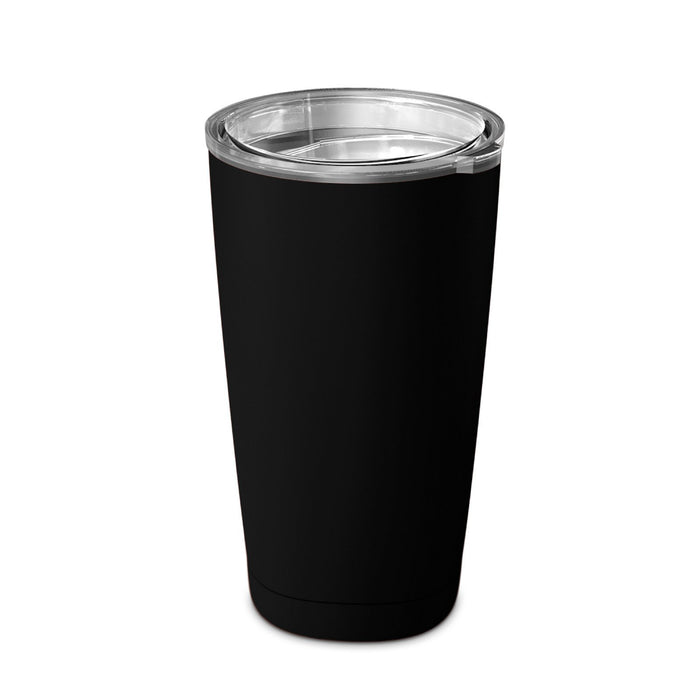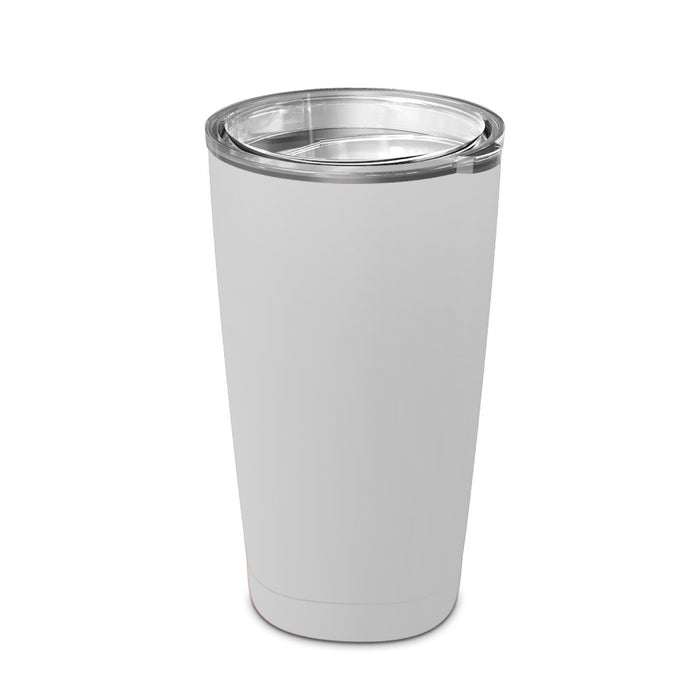 20 Ounce Stainless Steel Tumbler Cup, Double Wall, GEO
This GEO stainless-steel tumbler is made of FDA approved materials and is 100% free of BPA, BPS, BPF and other harmful chemicals.
The premium powder coating and insulation of this tumbler eliminates the problem of condensation, so consumers never have to worry about water damage caused by bottles and mugs that sweat.
Tumbler can be used for hot and cold beverages, as it sustains the temperature for several hours.
This tumbler helps minimize one's carbon footprint as it eliminates the need for single-use bottles. Unlike plastics cup, it also does not absorb odors or transfer unwanted tastes.
It has a 20-ounce capacity and includes a crystal-clear lid. It is also dishwasher safe for a thorough and effortless clean.