‹
›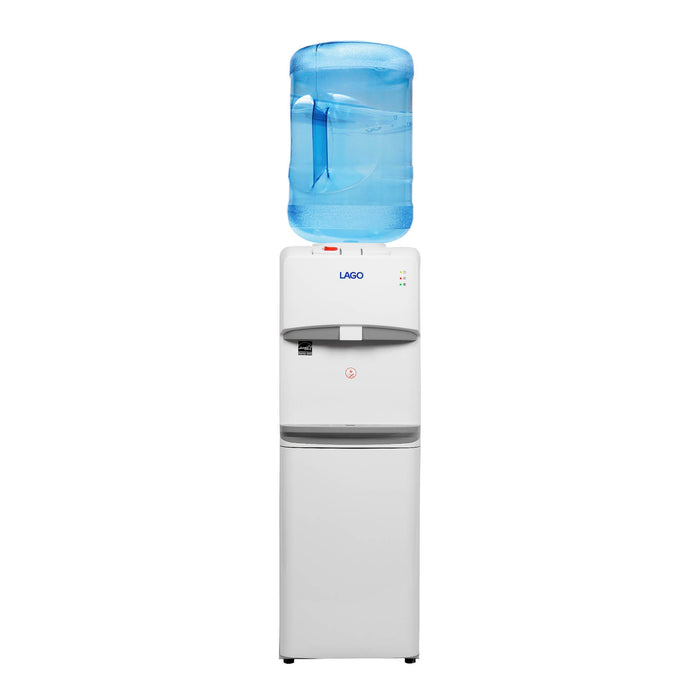 Hot Cold and Room Temp Water Dispenser Cooler Top Load, Tri Temp, White, Lago
This top-load water cooler is equipped with a tri-temp push button faucet that makes it easy to dispense hot, cold and room-temperature water.
Cooler is equipped with a child safety lock on the hot water spout to prevent spills and injuries.
Its renowned Energy Star rating keeps electricity usage to a minimum.
The 100% stainless steel cold and hot reservoirs protect water purity, cooler longevity and taste of water.
LED indicators let users see at a glance whether the water cooler is on or off and whether it's heating or cooling.