‹
›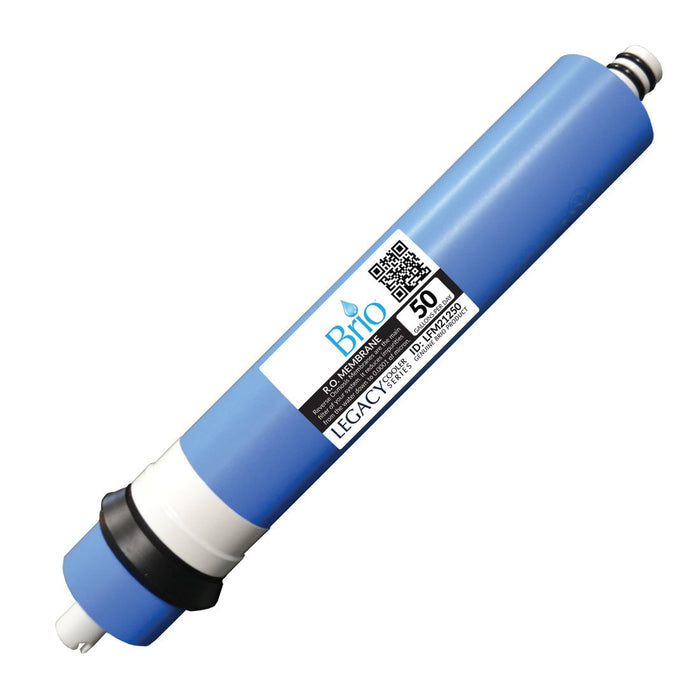 Brio Legacy 50 Gpd Membrane Filter 2"" X 12"" Nsf Approved
This reverse osmosis membrane filter is able to purify up to 50 gallons of water per day.
This filter also features a dry-type polyamide thin film reverse osmosis membrane element.
It has exceptional precision, which allows it to eliminate up to 998 of contaminants in water such as bacteria, herbicides, copper, arsenic and more.
This filter fits all standard 2-inch ID membrane housings. It is sized at 2 inches by 10 inches.
This filter is the main component in all our reverse osmosis water filtration units.