‹
›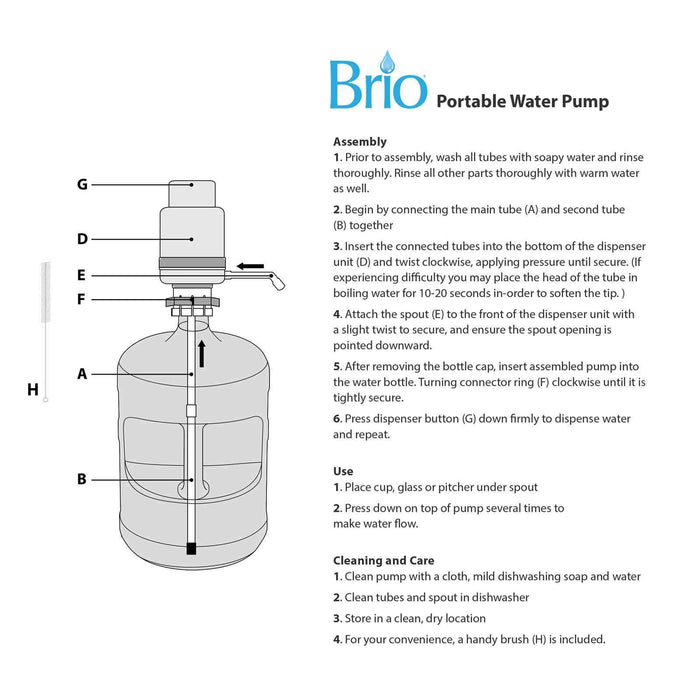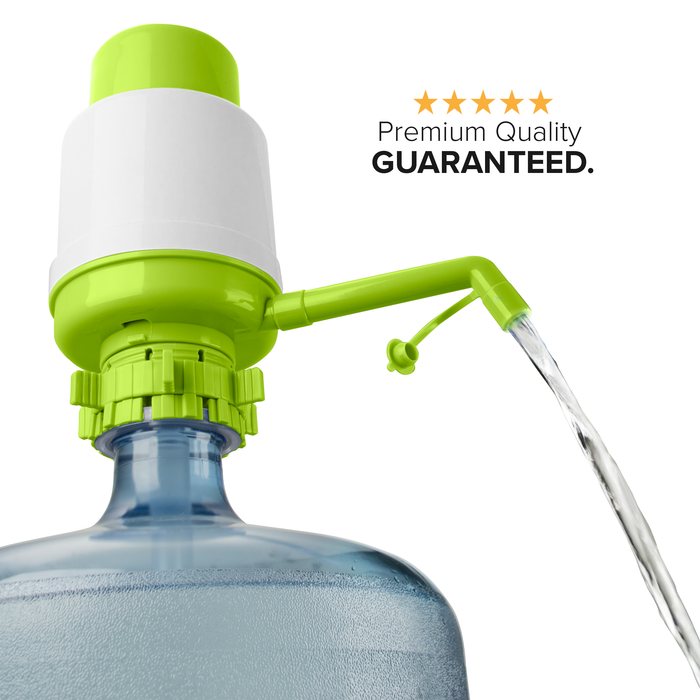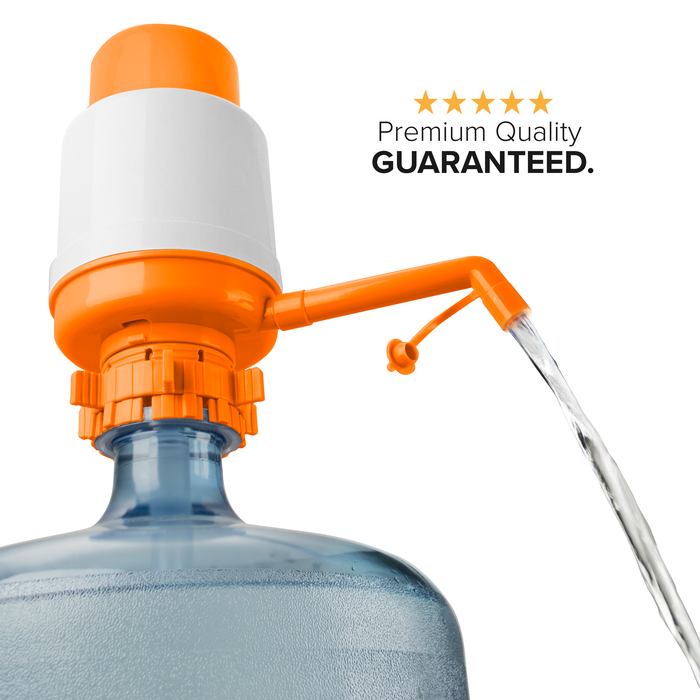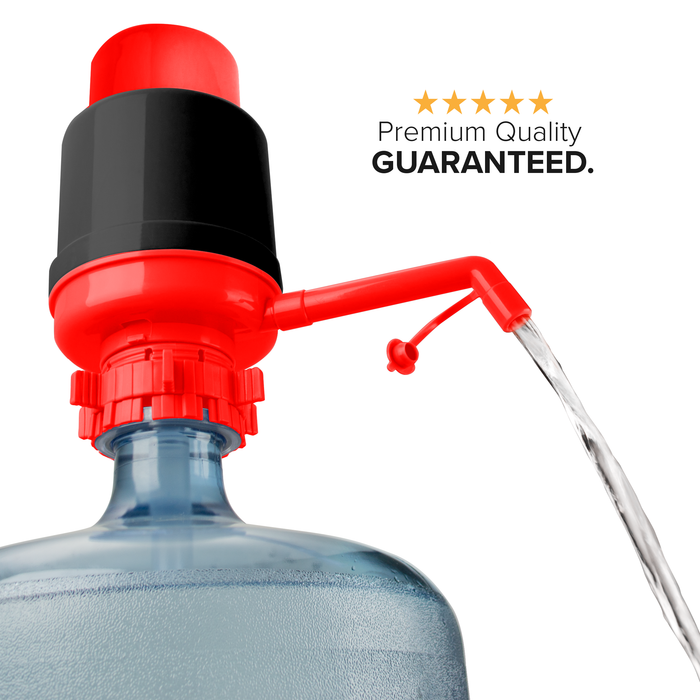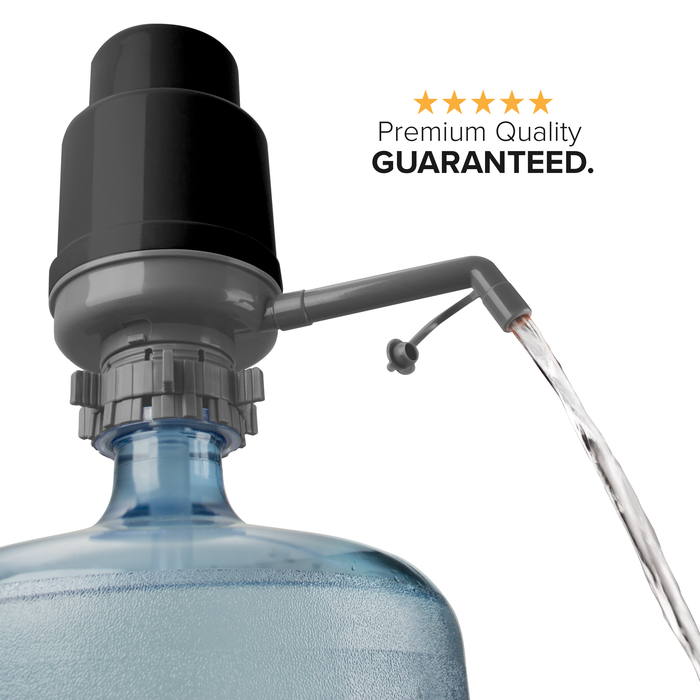 Water Pump Dispensers for 1 to 6 Gallon Water Bottles
This is a universal water pump that is designed to fit all our Brio water bottles. Whether it be a 1- or 6-gallon water bottle, this pump provides users with effortless hydration.
The lower tube of the pump can be adjusted to fit any corresponding bottle size, making it versatile and convenient product to use.
A tube brush is included with the product, which makes cleaning easy and prevents contamination and bacteria buildup.
Pump does not require a motor or batteries. It is 100% manual and has a hassle-free installment.
This manual water pump is 100 percent free of BPA and other harmful chemicals, as your health is our top priority.