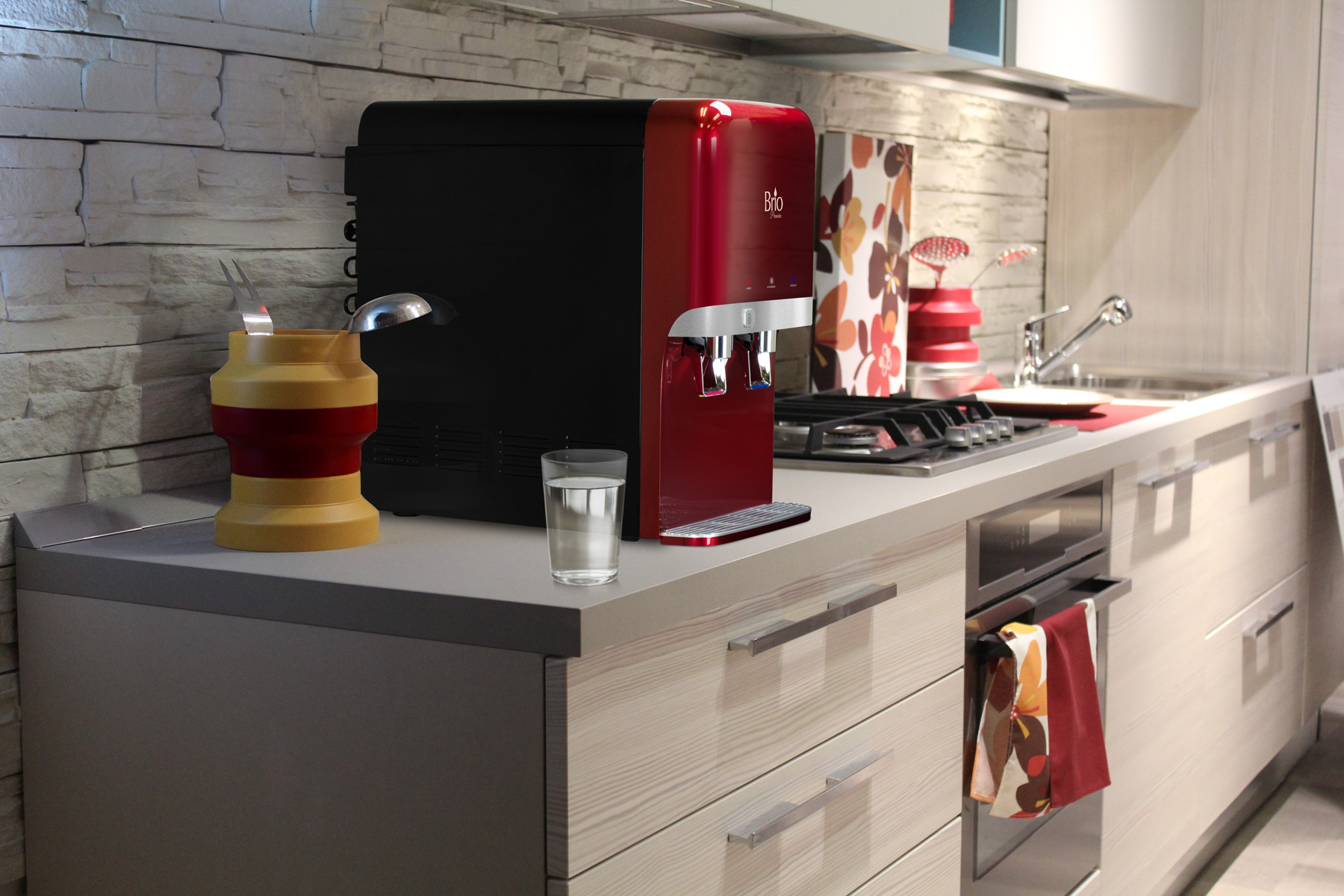 Choosing the perfect cooler for your home or office space
When choosing Brio, consumers will be able to shop with confidence knowing their water needs are taken care of.
Our water coolers are high-performance products that are designed with style and convenience in mind. With our help, finding the perfect water cooler will be a breeze. 
Which water cooler is best for you?
We have a wide range of top-load, bottom-load and point-of-use water coolers that offer many favorable features. Consumers can choose between countertop and free-standing water coolers that offer hot, cold and room-temperature water and feature timeless designs to ensure they will age along with changing home and office trends.
Top-load water coolers
When consumers choose a Brio top-load water cooler, they will be able to enhance their beverage experience.
The CBP800 is just one of our top-load water coolers that is ideal for any size home. It has the same desirable features of high-end coolers in the market but comes at a significant cost savings. It offers access to hot and cold water and features a child safety lock on the hot water spout, so the entire family can use it worry free.
It is compatible with 3- to 5-gallon water bottles and includes a removable non-spill top, so users can change bottles without worrying about spills. Since it loads from the top, users will also be able to easily spot when the bottle is running low on water and needs to be refilled.
Bottom-load water coolers
For consumers who want a cooler with a few more features, one of our bottom-load models may offer what they are looking for.
Ideal for homes or offices, the CLBL420 eliminates the need for strenuous lifting required by top-load coolers to change bottles. It offers hot, cold and room-temperature water, and the hot water spout is equipped with a child safety lock. It is compatible with 3- to 5-gallon bottles and features an empty bottle indicator that lets users know when it's time for a new bottle.
Point-of-use Water Coolers
When selecting a Brio point-of-use water cooler, consumers will seamlessly have all their water needs taken care of.
The CLW6000U is one of our most satisfactory POU coolers. It connects effortlessly to an existing water line to provide a virtually endless supply of filtered hot, cold or room-temperature water. It features 100 percent stainless steel cold and hot reservoirs that protect water purity and taste and cooler longevity, and it has a high filtering capacity, so it can service an office of up to 50 people. The cooler's built-in ultrafiltration system also removes from water organic and inorganic matter such as silt, copper, chlorine and more.