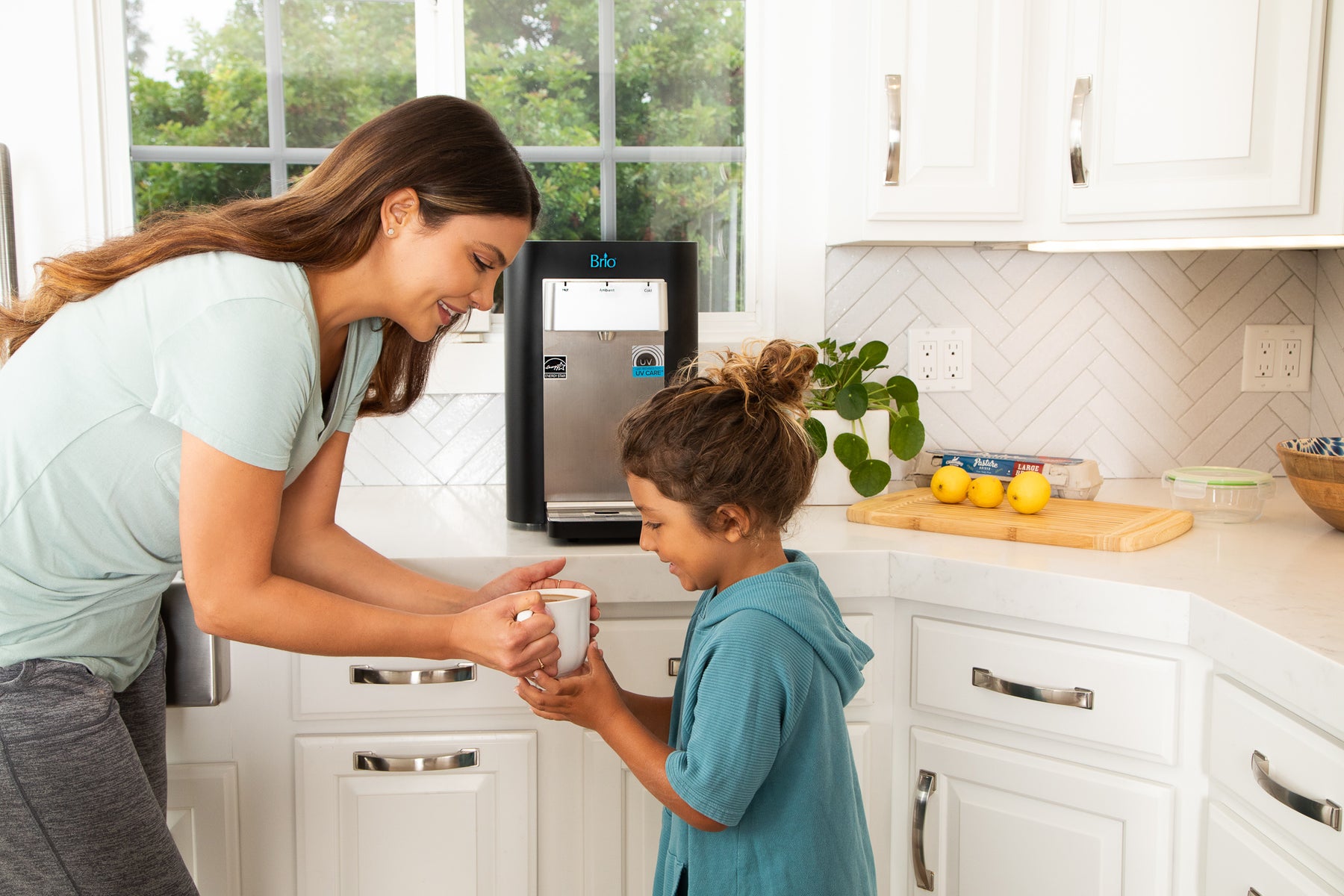 7 Hacks to Make Your Morning Routine Easier
Getting out of bed in the morning is difficult enough, but effectively using your time to fulfill all of your AM responsibilities can be a challenge. Tips like avoiding social media before bed or getting enough hours of sleep are helpful for a productive morning; however, there are several storage ideas, cleaning tricks and organizational tips to add to your home to make morning routines not only efficient but enjoyable as well.
1. Layout your belongings the night before
Have you ever woke up late, threw on clothes, but couldn't find your keys? Or, found yourself scrambling to get out of the door, but your shoes aren't stowed on the storage shoe rack in the living room closet like they're supposed to be?
On tips for a more organized home, try gathering everything you need and organizing them the night before in a small storage container or storage space in a cabinet, underneath your bed, by your bedside, or in your linen closet. When you wake up in the morning, just pull out your storage box like a drawer and begin your morning in the most organized fashion!
2. Only allow yourself to hit "Snooze" once or twice.
If you have an early start to your day, it can be super easy to repeatedly tap the snooze button on your alarm clock. Many will urge you to never use the "snooze" function, but hey, we're all human. If you find yourself waking up and regretting bingeing those 3 extra Netflix shows last night, it's not a bad idea to "snooze" for an extra 5-10 minutes before beginning your day to rack up on a few extra minutes of sleep.
3. Light up your room
A dark, small space will lure you into crawling back into bed. When you first get up in the morning, try opening your window to expose some daylight. This will help your body get in the mindset of being alert and productive. A bright atmosphere will quite literally, light up your day and help declutter your headspace.
4. Use your water cooler
A water cooler is a great addition to an organized and refreshing morning. You can save the time it would take you to boil water for your morning beverage or breakfast. A tri-temp cooler like the Brio Moderna is perfect for making hot chocolate, adding water to your French press, and dispensing cold water for your morning commute. Eating and preparing breakfast at home will become a more organized and enjoyable experience by bringing this item home to your kitchen.
5. Prep your meals
Optimize your time spent in the kitchen while you are preparing breakfast and take the opportunity to prepare meals in bulk. By placing fresh fruit in glass jars, you can easily create a quick, healthy, and transportable snack when you're in a rush. Prepare baggies of trail mix and other snacks to store on a shelf in your kitchen cabinets or pantry to use on the grab and go.
Preparing food in advance will not only save you time but the extra storage solutions and jars will aid in cleaning and prove to be a great organizational tip. Not to mention, you will be pretty pleased yourself when you can come home to a prepared snack that's been waiting for you on your pantry rack!
6. Tidy up as you go 
As you get ready in the morning, try reducing messes for later by making your bed first thing in the morning, tossing your used bath towel in the laundry room or basket, and folding your clothes and putting them back in the closet. If you still have a hard time finding the time to neatly store belongings before leaving home, dedicate a small storage space to toss items that need more organizing later.
Drawer organizers to place inside of your dresser or linen closet is a fantastic home organization tip that will help encourage you to begin routinely cleaning and organizing the storage space around your home. This will also help save tremendous closet space. These home organization tips will have you feeling more collected, relaxed, and like you're on your way to becoming a professional organizer!
7. Get organized
Struggle with time management? If you aren't a morning person, it can be difficult to gather all your belongings and get yourself ready all while maintaining a clear head. For easy home organization (and to reduce frantically running around the home to grab last-minute items before scrambling out the door) try investing in a storage container, storage bins, or shelf to place by your front door to store essentials in. This storage space/container could even be as simple as a laundry basket in your family room or shelf in your garage to place jackets, umbrellas, backpacks, and other items that slip your mind when you're rushing in the morning. 
Brighten up your home with these home organization ideas and start your mornings on a more productive path. Establishing routines, making lists, and enforcing habits are crucial steps toward becoming a more organized and productive person. Hopefully, with these 7 hacks, you can dominate your mornings and cultivate a lifestyle you enjoy.